ThinkData Works makes accessing data from anywhere easy. Our "INNERJOIN" series features collaborations, integrations, and thought partners. We're offering perspectives from thought leaders in different industries to show the value, flexibility, and potential in data.

Shakeel Shaikh is a Sales Representative at Ownr, an RBC Ventures company.


---

There's a reason you become an entrepreneur. It's a feeling or a gut instinct that pushes you to build and create your own business. It's admirable to be so driven by your emotion, but if you hope to grow a successful small business, then your decisions need to be driven by data.
Data should lead every decision you make for your business. There's no other way to gauge whether or not you're connecting with your targets or actually growing without a healthy obsession with your metrics. How to market, who to market to, which products or services to feature, and which direction to pivot are all factors that require you to leverage your metrics. It's one of the reasons we decided to partner with ThinkData Works on this article. They provide organizations with the best data from the most sources to help their clients gain a competitive advantage.
As one example, taking in the whole business landscape in Canada can seem daunting. But with ThinkData Works, you can easily find a data product like the Canadian Business Directory, or connect to sources like Statistics Canada, Crunchbase, or Owler.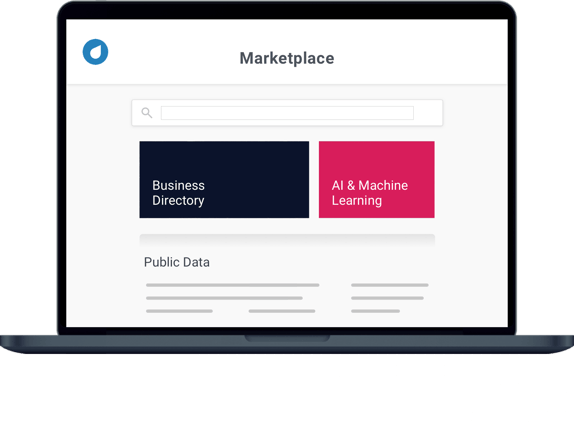 Why understanding data is key to growing your business
It becomes very difficult to identify what success or failure looks like for your business if you're not basing those outcomes on data. Finding the right data to tap into isn't always easy, which is another way ThinkData Works can help, but part of your duty as an entrepreneur is not just to know your business inside out, but to also be knowledgeable of the entire industry, and how your business fits into that market. Here's how using data can help:


Insight into your customer
Your business starts and ends with your customer. If you don't have insight into their behaviour, then you'll always struggle to become profitable. When it comes to understanding your customer, digging into your metrics can help in several ways:
Understand why they buy what they buy
Why they chose to buy from you instead of someone else (or vice versa)
What product or service they'll likely purchase next
How they prefer to make purchases (online, in-store, triggered by an ad, etc.)


Stay aligned with trends
Knowing what's currently happening in your industry is important, but entrepreneurs are also tasked with being able to identify and capitalize on trends. That task has admittedly been made easier by social media. Following Twitter topics or industry-specific conversation is a simple way of analyzing what will likely happen next. But you still need to be aware and not rely solely on social media to dictate how you plan the future of your company. Connecting with research companies to gain deeper insights into industry forecasts is one way to be proactive. Staying stagnant as an entrepreneur is like moving backwards.


Getting better at your business
From a very simple perspective, data allows you to become better at your business. If you're constantly analyzing your operations, you'll find efficiencies and opportunities to deliver a better product or service both externally to the customer and internally for your team. Leveraging data may also introduce new ways of generating revenue or connecting with your customers. For example, if you own a barbershop and determine through data that 80% of your customers prefer to book an appointment rather than walk-in, maybe it's time to build a new website for your business and introduce technology that allows them to schedule an appointment. Now you're better able to predict your cash flow on a day-to-day basis, and you've met a need your customers have requested.


Metrics and data points to consider
Now that you understand why data is important to growing your business, let's think about some of the data points that actually matter. Every business is different and should decide for themselves what metrics to consider, but there are some general metrics that make sense for the majority of small businesses.


Conversion rates
Conversion rate measures how well you convert targets into customers. So let's say you run an ad that targets 100 people and two of those people actually buy your product. Then you have a 2 percent conversion rate (which is actually not bad). Particularly for any entrepreneur running an e-commerce business, your conversion rates will be lower because, theoretically, the amount of traffic you generate through ads or organic means will be much higher than someone running a local book shop. In either case, though, you want to measure how well you're converting so you can find ways to improve. It's also worth your time to consider these other aspects of conversion rates:
Where is the traffic coming from (ads, organic traffic, foot traffic, etc.)
What percentage of your traffic is repeat customers as opposed to new customers
The second point is easier to do for online businesses, but brick and mortar businesses can use in-store tactics like asking for an email address to get to the heart of the data.
Where is your data coming from?
It's obviously important to know how much revenue you are generating, but it's also imperative that you know where that revenue is coming from. If you only have one offering (staying with the bookshop example), then you need to know what percentage of your revenue comes from returning customers in relation to new customers. But you can also get micro with your data and figure out which genre of books are performing better and try featuring those books in creative ways. For those businesses with multiple offerings, you'll need to segment your revenue. Maybe you run a cafe; you need to know how much revenue is being generated from each item of food or drink you sell so you can make informed decisions on which items need to be continued, featured, or discontinued.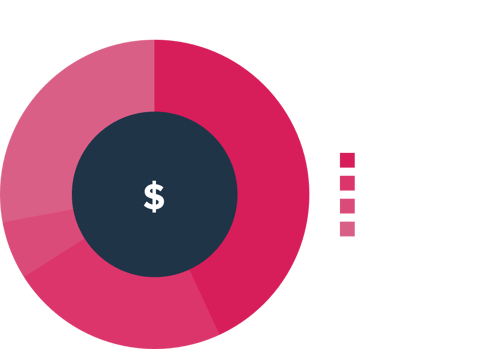 Start your business today with Ownr and ThinkData Works
You can't grow your business until you register it first. That's where Ownr can help. We make business registration or incorporation simple and cost-effective. Launch your business, create a custom brand and take advantage of Ownr offers to save money throughout the process.
Now that you've registered your business, the next step is finding the tools and resources that will help guide your data strategy. ThinkData Works a Toronto-based data access solutions company that makes using data from anywhere easy. They are experts in aligning business and data strategy ensuring that their client organizations get the most out of data. The Namara Marketplace by ThinkData Works is the largest data marketplace of open, public and partner data anywhere, so it's a great resource for finding product-ready data.
The opportunities to leverage data within your business strategy are endless. As the amount of data generated continues to grow, we can all expect to see more departmental use cases. If your organization wishes to stay ahead of the curve then adopting these best practices are critical for success.


---

About ThinkData Works
Discover, govern, and monetize the data that powers your business. ThinkData Works offers a flexible enterprise data catalog designed to ensure data quality and regulatory compliance at every stage of the data lifecycle. To learn more, please visit ThinkData Works and connect with us on Twitter and LinkedIn.
About Ownr
Ownr is an RBC Ventures company. With Ownr, formalizing your business is easier than ever. Offering the simplest and most convenient way to register or incorporate your business, as well as access to awesome tools, Ownr can help you get your business off the ground faster.
***
This article offers general information only and is not intended as legal, financial or other professional advice. A professional advisor should be consulted regarding your specific situation. While the information presented is believed to be factual and current, its accuracy is not guaranteed and it should not be regarded as a complete analysis of the subjects discussed. All expressions of opinion reflect the judgment of the author(s) as of the date of publication and are subject to change. No endorsement of any third parties or their advice, opinions, information, products or services is expressly given or implied by Royal Bank of Canada or its affiliates.