ThinkData Works has been named the 2022 Timmy Awards Best Tech Startup winner for the Toronto region.
ThinkData Works Inc., a leading data catalog provider, has been announced as a 2022 Timmy Awards regional winner. The award ceremony for all regional winners will take place virtually on November 10, 2022.
Each year, the Timmy Awards recognizes the best tech startups, managers, and cultures from 14 major tech markets across North America. They aim to celebrate companies that foster environments where tech professionals can thrive and create innovative products. This award is one desired by both startups and Fortune 500 institutions.
For this year's awards, ThinkData Works competed against 8 other companies in the Toronto area and was named the winner for Best Tech Startup. The regional award recipients were selected by the public who voted for the company of their choice in each category.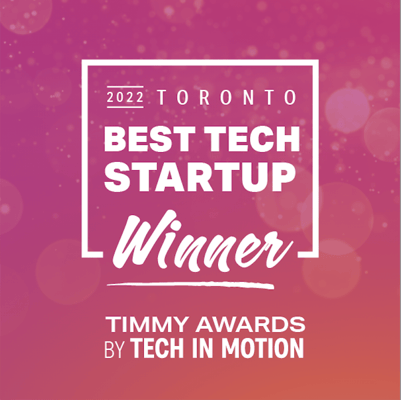 ThinkData Works, along with all other regional winners, will now be in consideration to win one of six North American Timmy Awards. The North American winners will be announced at the award ceremony. These winners are selected by a panel of judges who work at companies such as Microsoft, Google, and PayPal.
The 8th annual Timmy Awards ceremony for both regional and North American winners will take place virtually on November 10.