Partnership to provide consumer insight data on +300 brands through the Namara Marketplace
TORONTO, ON - October 7th, 2020 — ThinkData Works, Inc. (ThinkData), the Toronto-based technology company behind data management platform Namara, has partnered with Drop Technologies to create new market research into identifiable consumer behaviours.
Drop Technologies Inc. (Drop), the first truly flexible mobile rewards program, is designed to make every day more rewarding for its over 3 million members by helping them save money through personalized, exclusive offers from top brands and merchant partners. Focused primarily on bringing value to millennials, Drop is disrupting the traditional loyalty program by integrating directly with consumers over conventional retail stores.
Aggregate information on +300 brands
Anonymized transaction data
Online and offline purchases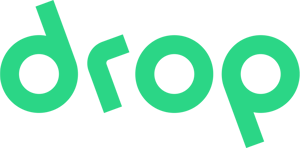 "We're excited to partner with ThinkData," says Drop's VP of Partnerships, Tom Zombek. "Our focus is first and foremost on providing value to our users. Over time our users have provided consented access to their anonymized purchase data in exchange for enhanced rewards and personalized offers. Making this powerful data available through ThinkData is an opportunity we are very excited to pursue as 15% of all revenue generated through this partnership will go directly back into our users' pockets. We believe ThinkData's experience in generating data products on behalf of their clients will allow them to turn this data exhaust into genuine insight."
Lewis Wynne-Jones, Director of Growth for ThinkData Works, adds, "No one's figured out how to accurately predict millennial spending patterns and behaviours because so much of the data is out of reach. By aggregating these individual purchases to a de-identified level, we'll be capable of understanding these consumers in a totally new way."
Even though they are poised to be the nation's biggest spenders, millennial purchasing behaviour is difficult to quantify. Understanding their habits and brand loyalty is important to drive product strategy, marketing, and how the economy is shifting over time.
ThinkData and Drop will provide de-identified transaction-level data through the Namara Marketplace as an initial offering. Over time, ThinkData and Drop will consult with industry partners and their current client network to design purpose-built subsets of this data to identify trends and industry specific signals.
To learn more about the data, or to request a consultation, please contact ThinkData Works.


---

About ThinkData Works
ThinkData Works, Inc. (ThinkData) is a Toronto-based tech company founded in 2014 that enables enterprise organizations to discover, govern, and monetize the data that powers your business. ThinkData offers a flexible enterprise data catalog designed to ensure data quality and regulatory compliance at every stage of the data lifecycle. To learn more, please visit ThinkData Works and connect with us on Twitter and LinkedIn.
About Drop Technologies, Inc.
Drop is on a mission to level-up consumer lives, one reward at a time. Through our personalized commerce platform, we intelligently surface the right brands, at the right time, to make our members' everyday better than it was before. Powered by machine learning, we match consumers with our over 200+ partner brands to satisfy two main goals: to earn points from their purchases and redeem them for instant rewards. Calling Toronto home but operating under a global mindset, Drop is building the next level experience for our 3 million+ members across North America. Learn more by visiting www.joindrop.com.


---

We are the bridge between people who have data and people who need it. If your organization generates data, consider monetizing it by becoming a provider on the Namara Marketplace. Read more about our partnership program here or contact us to learn more.