Channel Partnership to provide nationwide real estate development data in Namara Marketplace
TORONTO, ON - July 10, 2019 — ThinkData Works, Inc. (ThinkData), the Toronto tech company behind the data management platform Namara, has brokered a data partnership with BuzzBuzzHome Corp. Through this partnership, BuzzBuzzHome will provide nationwide real estate development data through the Namara marketplace.
BuzzBuzzHome Corp. (BuzzBuzz), Toronto, ON, Canada, is North America's Largest online listing of all new construction residential developments. By tracking new construction across Canada and aggregating direct feeds from builders, BuzzBuzz has the most up-to-date and highest quality residential real estate data in the Canadian market.
10 year historical tail
20,000+ on-market or coming-to-market developments in the USA and Canada
40,000+ total developments
7000+ builders
13 major Canadian metro areas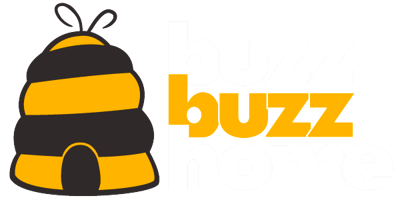 Matt Slutsky, BuzzBuzz president and co-founder, says, "BuzzBuzzHome is the trusted source for all new residential real estate data, from condos to townhomes to single family communities. Our partnership with ThinkData Works helps people understand what is happening in the market through our comprehensive data on new developments across the country."

"New construction homes can tell us a lot about what's happening in our communities," says Lewis Wynne-Jones, Head of Partnerships for ThinkData. "From understanding home market trends to getting insight into up-and-coming neighbourhoods, BuzzBuzzHomes data is a game-changer for anyone who wants to understand the new home development landscape in the USA and Canada."
BuzzBuzzHome is a new addition to ThinkData Works' channel partner network, which enables businesses that have access to valuable data to distribute it through Namara. According to Forbes, connecting to external data is "one of the biggest blind spots in executive decision making," and it represents immense value to both private and public sectors.


---

About ThinkData Works
ThinkData Works, Inc. (ThinkData) is a Toronto-based company founded in 2014. ThinkData created Namara - a data management platform that enables businesses to access, manage, enhance, and integrate data in order to develop new products and gain insight. Built for data professionals, Namara is a data refinery for the enterprise, designed to let organizations and individuals access high-value data in standard formats. To learn more, please visit Namara and follow us @ThinkDataWorks and on Linkedin.

About BuzzBuzzHome
BuzzBuzzHome is a Toronto-based company founded in 2009. BuzzBuzzHome maintains an online real estate database for new residential developments, providing both demand and supply side services in the real estate market for new developments. BuzzBuzzHome also provides information including pricing, floor plans, renderings, and associated builders and developers.

For more information:
Lewis Wynne-Jones, ThinkData Works, Inc.
Head of Data Acquisition and Partnerships
lewis@thinkdataworks.com
Zack Korn, BuzzBuzzHome
zack@buzzbuzzhome.com
Phone: 416-944-2899 ext. 1
@BuzzBuzzHome
buzzbuzzhome.com